The Neorail Reports From Tokyo - January 28, 2017
---
A Survey of Recent 'JIYUU-KENKYU' in Japan; from Museum Learning in 1950s to the Digital Age
Abstract: This is a draft. In Japan, 'JIYUU-KENKYU' (elementary project studies for science and applications) was definitely located as one of subject areas of ministry's curriculum guideline published in 1947. Various methods and materials for the study was developed by many science teachers, but these methods are applicable to social or literary studies. However, if the practice of elementary project studies is quite different from the ones of actual research, it will cause students to be lost or disoriented about their research in the future. In this article, we tried to collect online instructions, and verified whether they satisfy acceptance criteria of real journals. Additionally, we tried to translation to English of these Japanese instructions for 'JIYUU-KENKYU'.
Keywords: novelty, originality, usefulness, integrity, reproducibility, museum learning, lab book
---
Page(s): 1 - 4
Date of Publication: January 28, 2017
Publisher: neorail.jp
Sponsored by: This report is not sponsored.
Full Text PDF (in Japanese) 52KB
---
Preview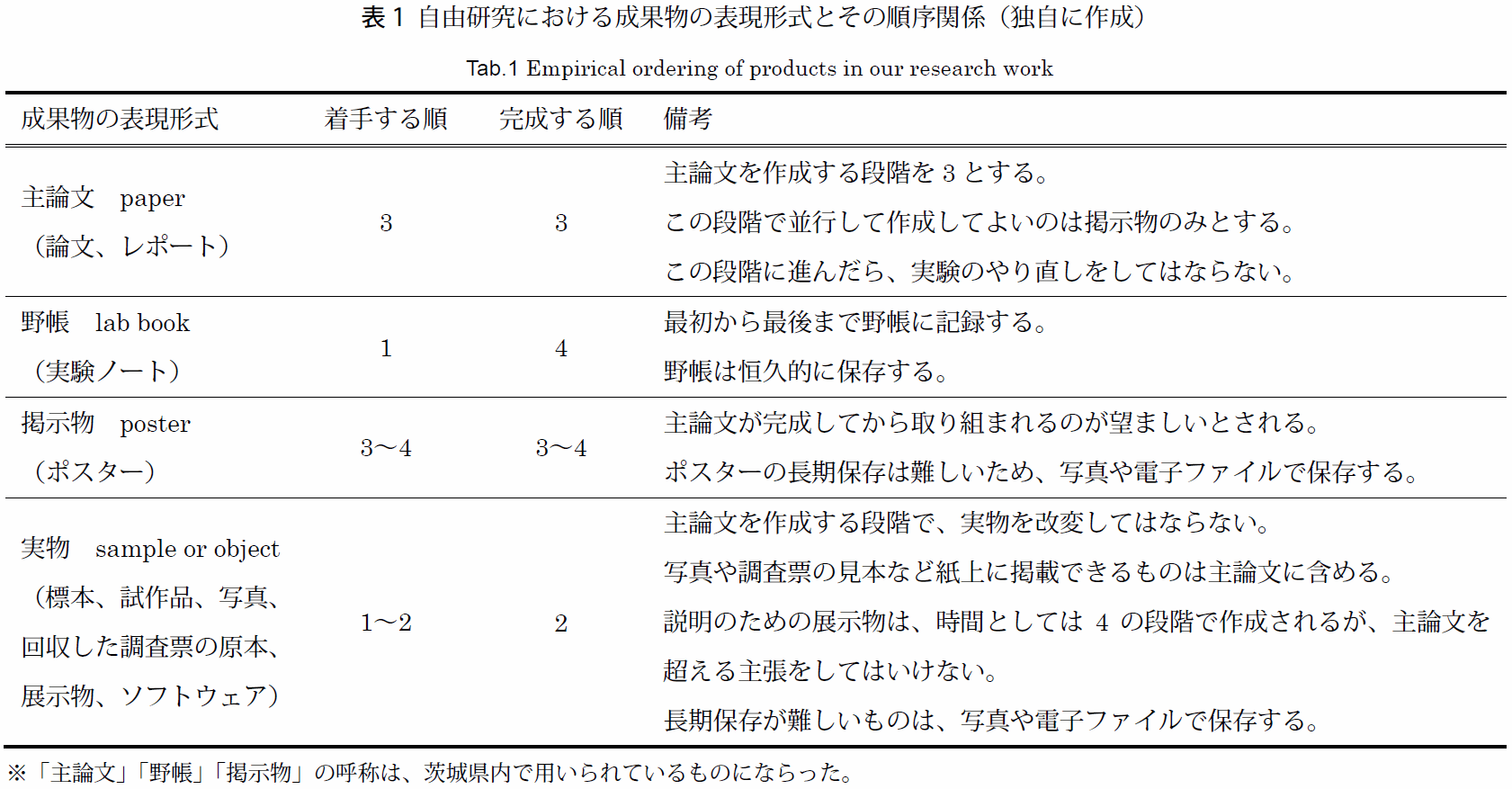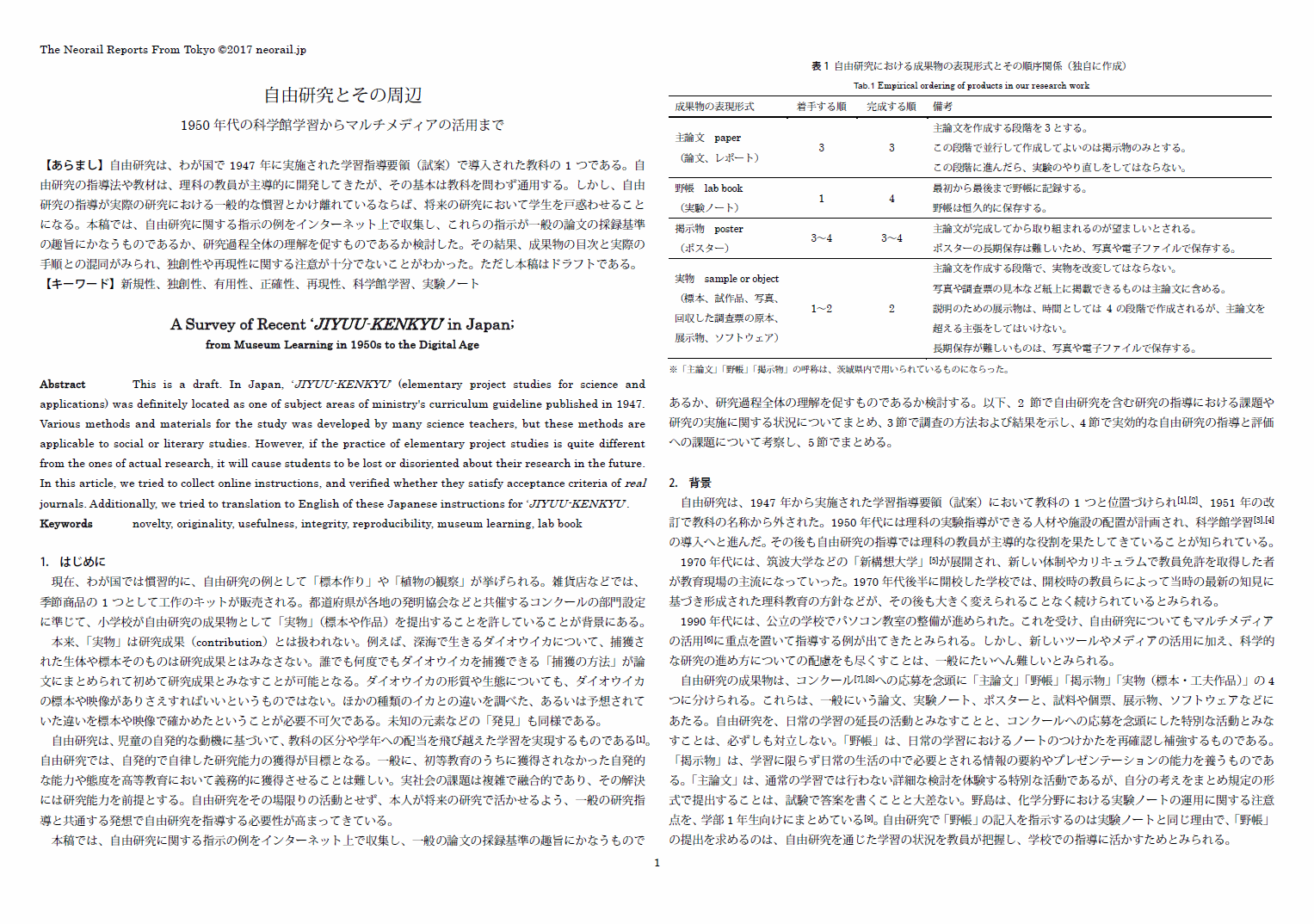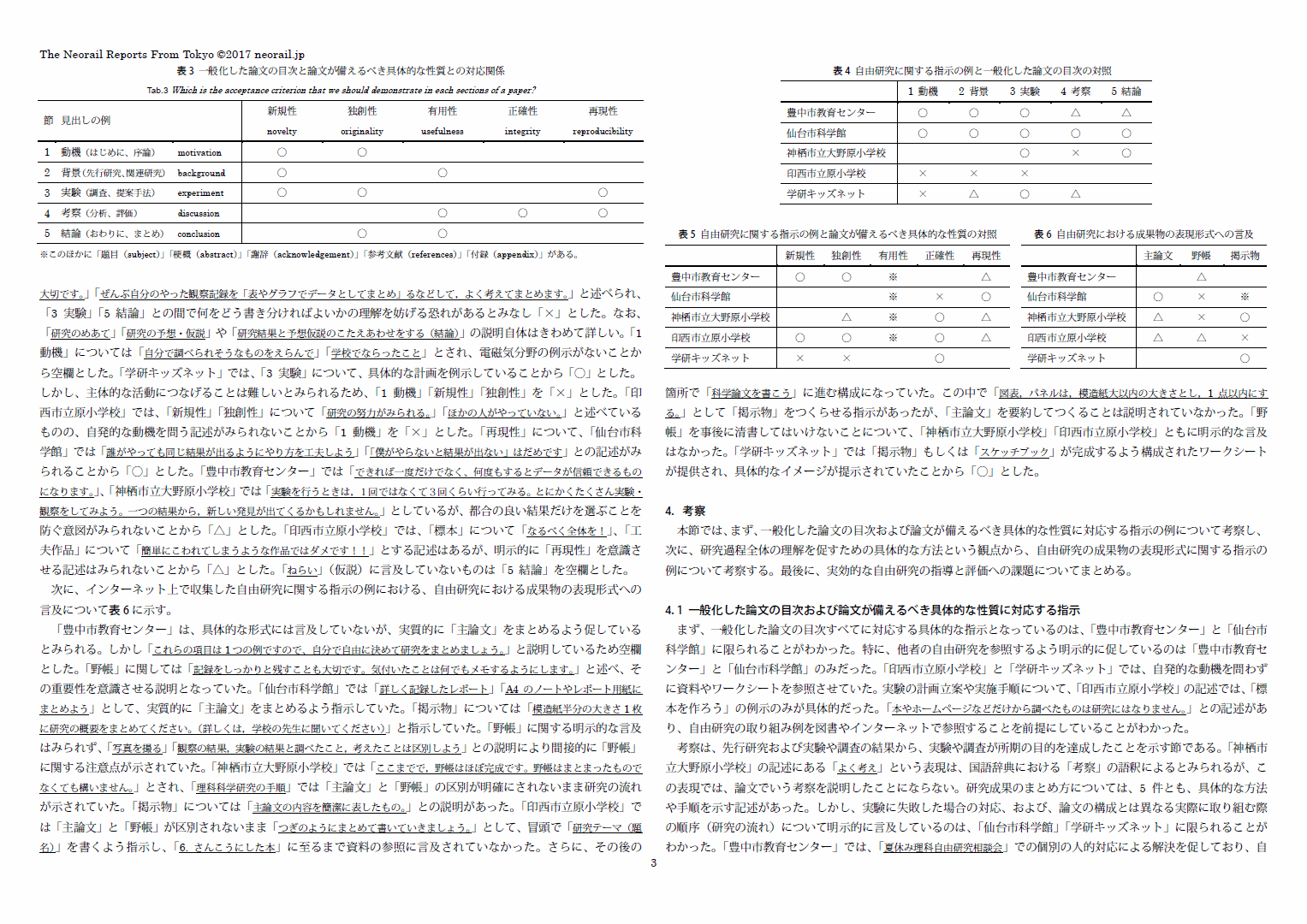 ---
References
---
Notice:
All contents served by neorail.jp is offered for student's learning.
Author name is not shown. This article is not under peer review. Rather this is a draft.
We would not prepare any way to contact us.
We give up an informal intellectual property right caused by describing in this report.

All of content in this page is licensed
under a Creative Commons Attribution-NoDerivatives 4.0 International License.
neorail.jp is private maintained, nonprofit and not sponsered. All Rights Reserved. ©1999-2023, tht.