The Neorail Reports From Tokyo - April 2, 2016
---
A Study for Long-term Analysis for Volunteer-based Knowledge Sharing; 3,501 Days of Our Forum
Abstract: This is a draft. There is a forum (BBS on the Internet) in http://atos.neorail.jp/atos3/forum/ (in Japanese). This forum opened in May 1999 and still continues. Many varieties of topics about computer-based systems and services in railways around Tokyo have been on track, it has attracted many students of engineering or informatics. In reading this report, we describe characteristics of articles posted within just 200 months, and we contrast between bibliometric indices of 3,132 posts and actual access logs by 146,422 unique visitors in latest 3,501 days.
Keywords: mb_strlen(), pageviews, unique visitors, cumulative probability, logistic curves
---
Page(s): 1 - 6
Date of Publication: April 2, 2016
Publisher: neorail.jp
Sponsored by: This report is not sponsored.
Full Text PDF (in Japanese) 210KB
---
Preview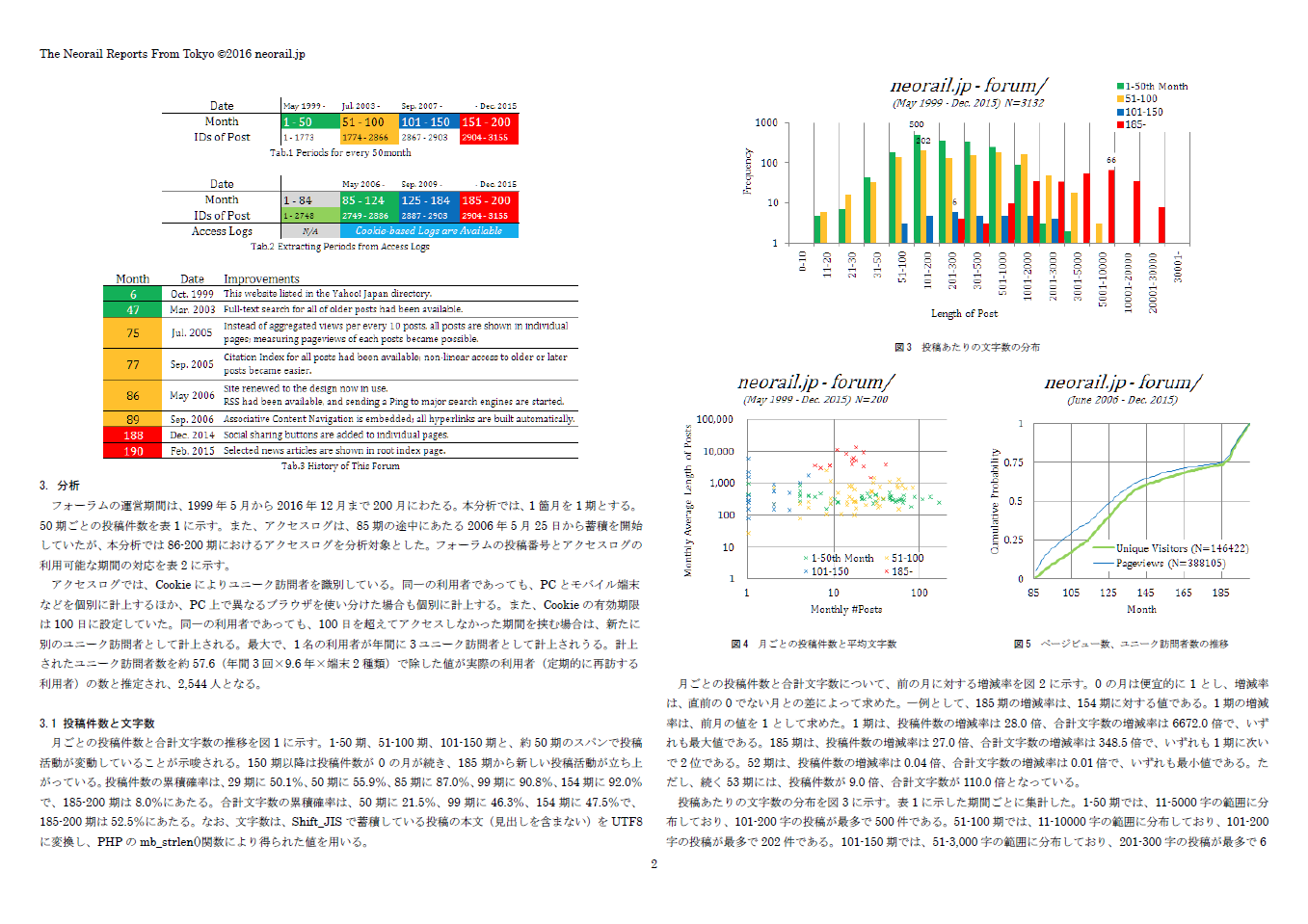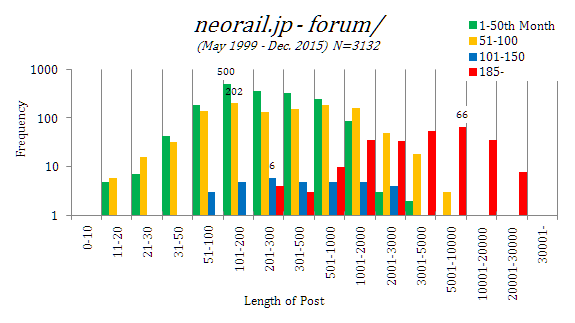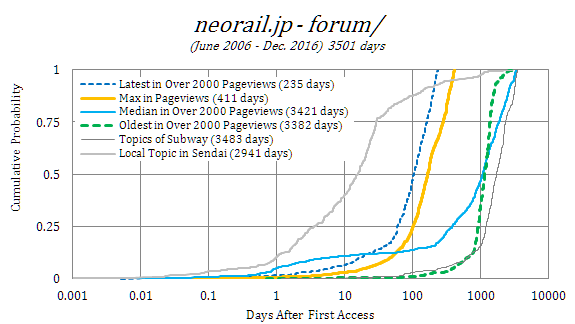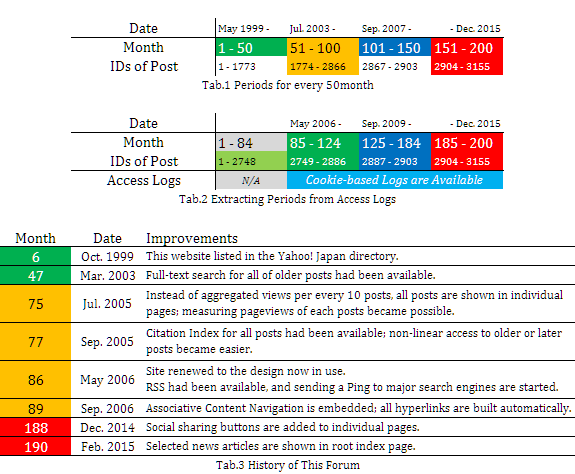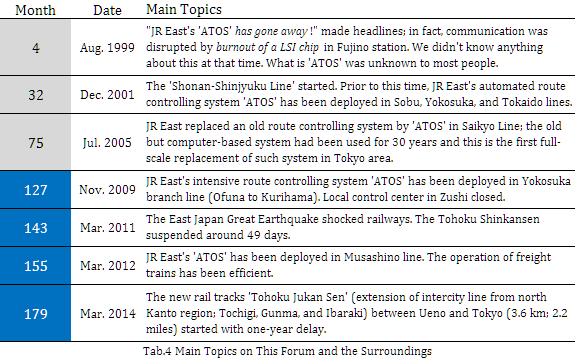 ---
References
---
Notice:
All contents served by neorail.jp is offered for student's learning.
Author name is not shown. This article is not under peer review. Rather this is a draft.
We would not prepare any way to contact us.
We give up an informal intellectual property right caused by describing in this report.

All of content in this page is licensed
under a Creative Commons Attribution-NoDerivatives 4.0 International License.
neorail.jp is private maintained, nonprofit and not sponsered. All Rights Reserved. ©1999-2023, tht.